Khan Academy Visual & Interaction Design

Summer 2019 - Ongoing contract (present)
Now I can say it: I worked towards providing a free, world-class education for anyone, anywhere.

As a visual and interaction designer on the Khan Academy Design Team, I worked alongside UX writers, designers and engineers to redesign the company brand values and style. Most notably, my team implemented an updated visual identity
that determined new UI elements and created an explorative experience that enhanced learner experience.
Through strategy workshops, asset audits, and numerous co-sketching sessions, we realigned the Khan Academy brand to represent growth, exploration and a passion for knowledge above perfection.
To learn more about my experience at Khan,
reach out
to me. I would be happy to talk about my experiences in non-profit brand strategy and learner experience design, and the wonderful people I got to work alongside.
I've included a small piece of this redesign in these App of the Day illustrations I developed recently as a contractor for the organization.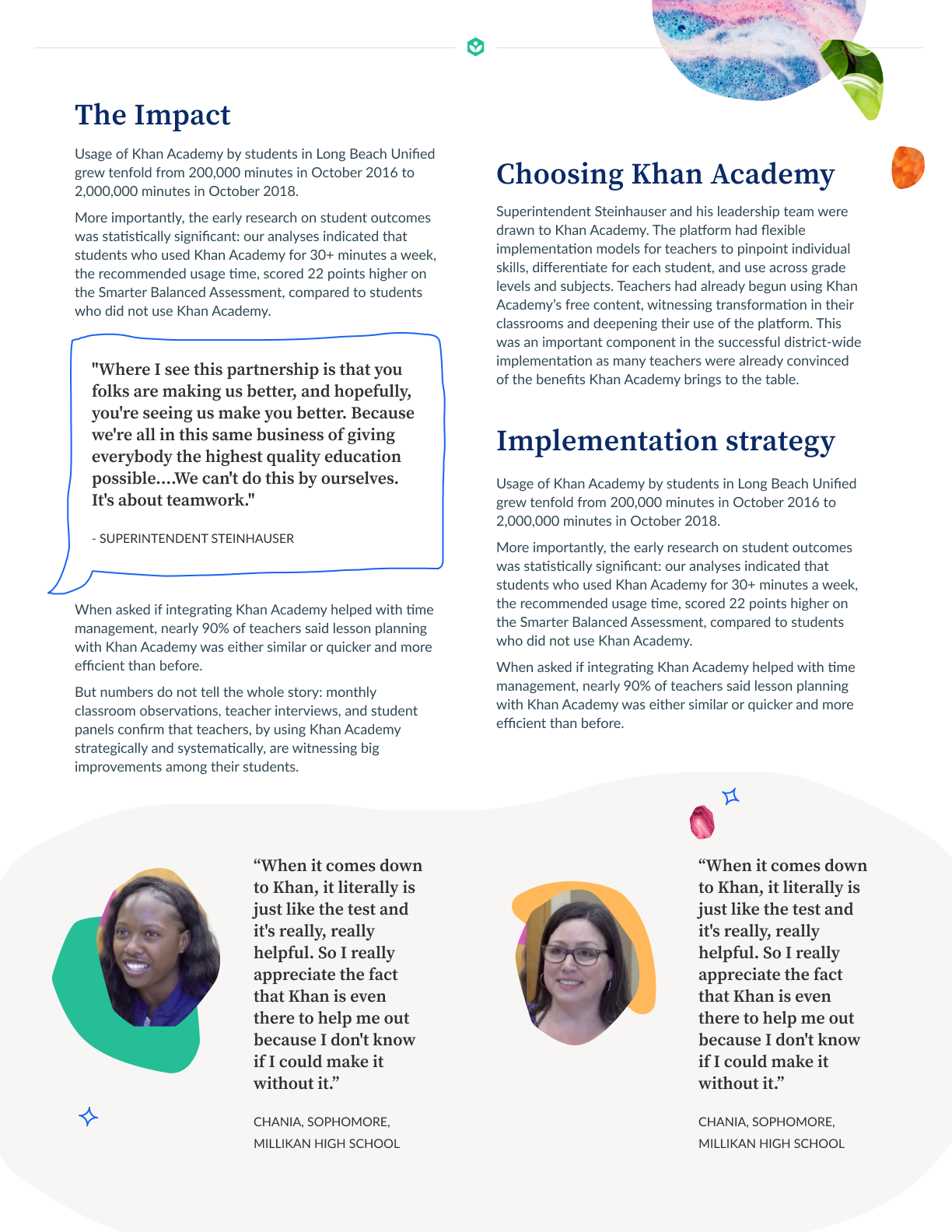 Email Headers (200+ deliverables)

Internal Affinity Group Poster